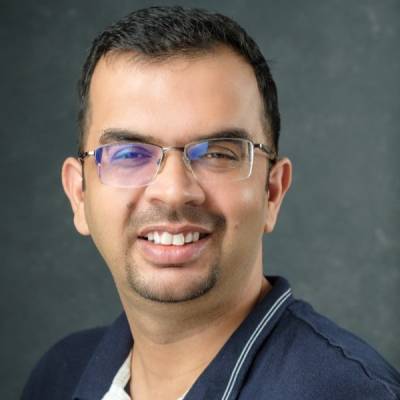 Atul heads the Sales Function at Razorpay as the Senior Vice President and is responsible for architecting the organization's direct and indirect sales strategy and efforts, shaping & building the sales team, and scaling revenue to the next level.
An alumnus of IIM Ahmedabad, Atul has 15+ years of hands-on Global experience in the areas of Fintech, Alliances, Enterprise Sales, Channel Sales, Analytics-driven strategy, and Business Intelligence.
He also monitors and observes the brand and makes forecasts, identifying new trends ahead of the curve, hence, offering Razorpay a competitive advantage and keeping it ahead of its competition in the market.
As a member of the leadership team at Razorpay, Atul has helped the company expand its horizons and captured large projects by selling into new markets, strategizing next steps, negotiating complex deals and beating the competition in head-to-head opportunities.
The culture of Razorpay is core to his being and works towards inspiring and guiding team members in adoption of the company's vision and values in day-to-day operations.
Atul strongly believes in creating a strong business and building a better world - as they are both essential ingredients for long-term success in serving the society. During the toughest of times, Atul is trying his bit by involving in multiple CSR activities with the most recent being food distribution to COVID-impacted folks.
Atul is analytical and articulative when it comes to knowledge sharing, he has been an active speaker and has represented Razorpay at various industry forums and colleges in the past including institutes and forums like IIMA, IIMB, MDI, MUSB, FMS & IIMV.
Atul has been at the forefront of various client facing roles involving P&L management and setting & achieving business expansion, revenue enhancement, client acquisition and account management targets. Before joining Razorpay, Atul has made his significant contributions to companies like PwC, KPMG, and PayU.